What constitutes as a liveable residential development?
Some might say a development that emphasises on green living while others may feel that seamless security and safety measures or location define a housing area's liveability.
Horizon Hills aspires to offer all the above and more. And, the township development with the concept of "One with Nature", came out tops in The Iskandar Malaysia Accolade (TIMA) for the Most Liveable Residence.
Those familiar with Johor would know about the 'houses on the hills' built by Horizon Hills.
The developer has expertise in planning and building homes on naturally undulating terrain, which offer panoramic views of an award-winning 18-hole golf course.
Since embarking in 2007, the development which spans 1,200 acres, has now reached 60% completion at its 10th anniversary.
Horizon Hills general manager Jim Woon said the development is well-rounded, providing the quality lifestyle that homebuyers are seeking for.
The project boasts a low carbon lifestyle where its density is five units per acre compared with the usual 10 to 13 units per acre in other property developments, according to him.
"We incorporate innovative design in the units with large windows to welcome natural light and ventilation into the house, reducing the need for electricity for lighting.
"Our usage of cooling clay roof tiles and 11-foot high ceiling design also promotes better heat dispersal and absorb less heat and radiation," he said.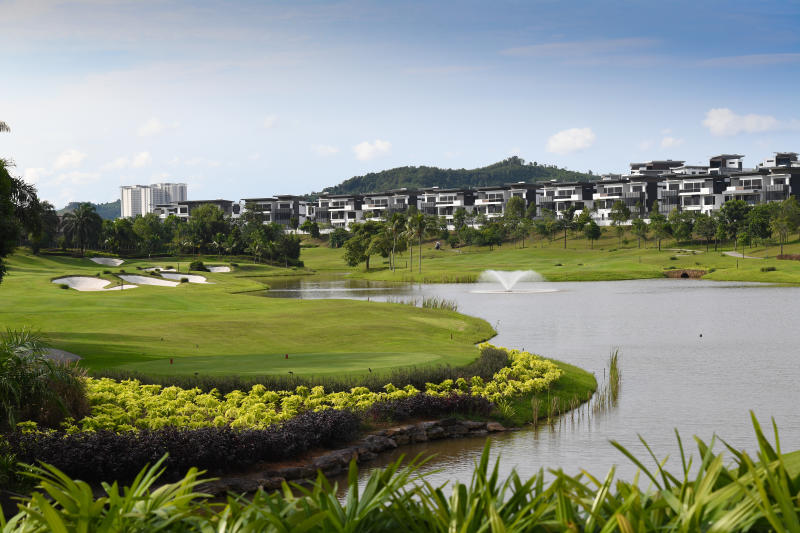 Because of its location on a hilly area, the development offers residents fresh and cool air in addition to green amenities such as 150 acres of thematic gardens, parks and 30km cycling path network across Horizon Hills.
"We encourage healthy lifestyle where kids can be outside when-ever they please, have freedom to move around and at the same time, parents would have peace of mind.
"With an emphasis on green efforts and the preservation of flora, fauna and wildlife, and green efforts, residents get to enjoy being close to nature, while living in a thriving and developing area," he said.
Woon highlighted that 27% of the development has been dedicated to open green space, which promotes beneficial outdoor family and community recreational activities.
He added that the township's location within a 5km vicinity of world class facilities such as the many international education institutions in Educity such as Marlborough College, Newcastle Medicine University Malaysia and so on.
There is also shopping and food and beverage outlets as well as international theme parks such as Legoland Malaysia and healthcare facilities contributed to its liveability.
"Easy accessibility to and from Singapore and Johor Baru city through the Malaysia-Singapore Second Link crossing," he said.
However, accessibility to the development does not mean that security is being compromised.
Woon said the project features multi-tiered safety and security, which also brought intangible benefits that indirectly help elevate the people's perception of Johor.
He added that there are over 2,000 households staying in Horizon Hills currently, which has a fully equipped clubhouse, an international standard 18-hole golf course, and Chinese primary and the upcoming international schools.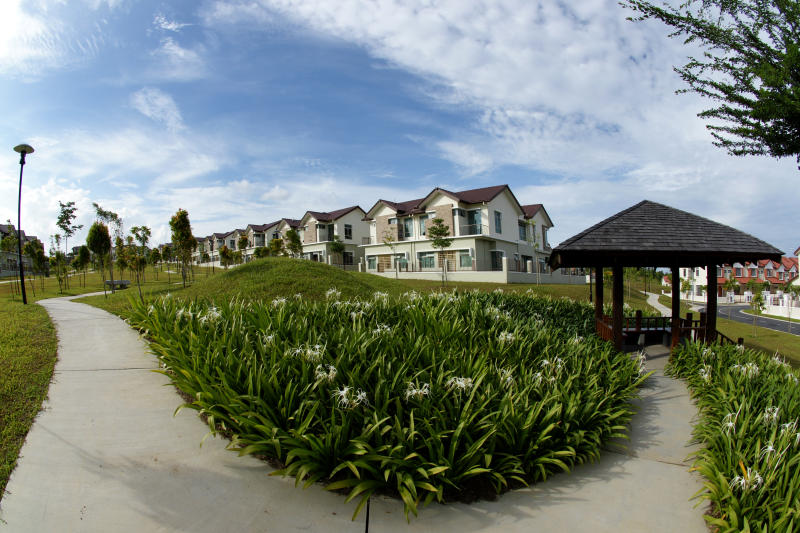 When the project was first launched, Horizon Hills projected an RM2.5bil GDV and the figure has rose to RM7.2bil in total to-date.
The development was initially set for 25 years but Horizon Hills has managed to deliver ahead of time, reducing the completion period to approximately 18 years.
Woon added that the development in its master plan aims to produce 6,000 residential and commercial units, of which 3,500 have been sold with good occupancy where of the buyers were from about 40 nationalities.
Other notable awards won by the development are the Property Developer Category for Excellent Landscape Planning & Development from Institute Landscape Architects Malaysia as well as winner of Property Insight Prestigious Developer Awards 2015 for Best Township Development Category.
It was and also named Top 10 Golf Course in Malaysia by US Golf Digest.
For more information, visit https://horizonhills.com.my