Below 10 years non-strata residential Gold: The Cove @ Horizon Hills
Managing and maintaining a community made up of homes with individual titles (and keeping it top-notch) is no walk in the park. For a start, non-strata properties lack the regulation and uniformity of their stratified counterparts.
Still, The Cove @ Horizon Hills rises to the occasion and proves that despite being a landed non-strata development, it can be managed efficiently and sustainably as well.
This year, at the EdgeProp Malaysia's Best Managed and Sustainable Property Awards 2020, The Cove received the Gold award in the below 10 years non-strata residential category. The township also struck Gold in the EdgeProp-ILAM Malaysia's Sustainable Landscape Award 2020 category. In 2019, D'Suites @ Horizon Hills had bagged the award in the below 10 years multi-own strata residential category.
The development is part of the 1,228-acre Horizon Hills township in Iskandar Puteri, Johor, which is jointly developed by Gamuda Land (the property development arm of Gamuda Bhd) and UEM Sunrise Bhd.
Horizon Hills was first launched in 2007 and more than 70% of the development has been completed to date. The township management team, Horizon Hills Property Services is a subsidiary of Gamuda Land.
The freehold landed non-strata residential development sits on a 33-acre site with a total of 225 units to be built over six phases. As of February 2020, four of these phases are completed, and has seen an 80% take-up rate. The project consists of link homes (2- and 3-storey), semidees (2- and 3-storey), as well as bungalow units.
There is no compromising on security despite the encumbrances on a non-strata development.
"One of the most challenging aspects in managing [The Cove] would be in ensuring security. In order to achieve our target of zero break-ins, we equipped the development with various tools such as CCTVs, double barrier entry/exit systems and a guard patrolling system. Additionally, there are other measures such as bi-monthly security audits as well as annual audit to ensure that all SOPs are complied with. We also employ in-house security personnel to oversee and support the outsourced security guards by conducting fitness trainings and joint meetings, including daily roll-call briefings," says Horizon Hills general manager Jim Woon.
The other challenge would be the undefined maintenance and management period by the developer, he adds. "Unlike strata developments where the developer is required to form a Joint Management Body within 12 months of delivery of vacant possession, there is no such requirement in an individual-titled development. Often, owners in these developments are contented to leave matters concerning maintenance and management of their community to the developer, or through their appointed property manager," notes Woon.
Preventing problems and avoiding excesses
Another challenging aspect is the area of responsibility and jurisdiction. "We build rapport and maintain good relations with the local council so that any issues arising from responsibilities and jurisdiction are addressed expeditiously by them, and where there are gaps, depending on criticality, we will step in as the property manager to fill them in," says Horizon Hills general manager (township and facilities development) Victor Tay.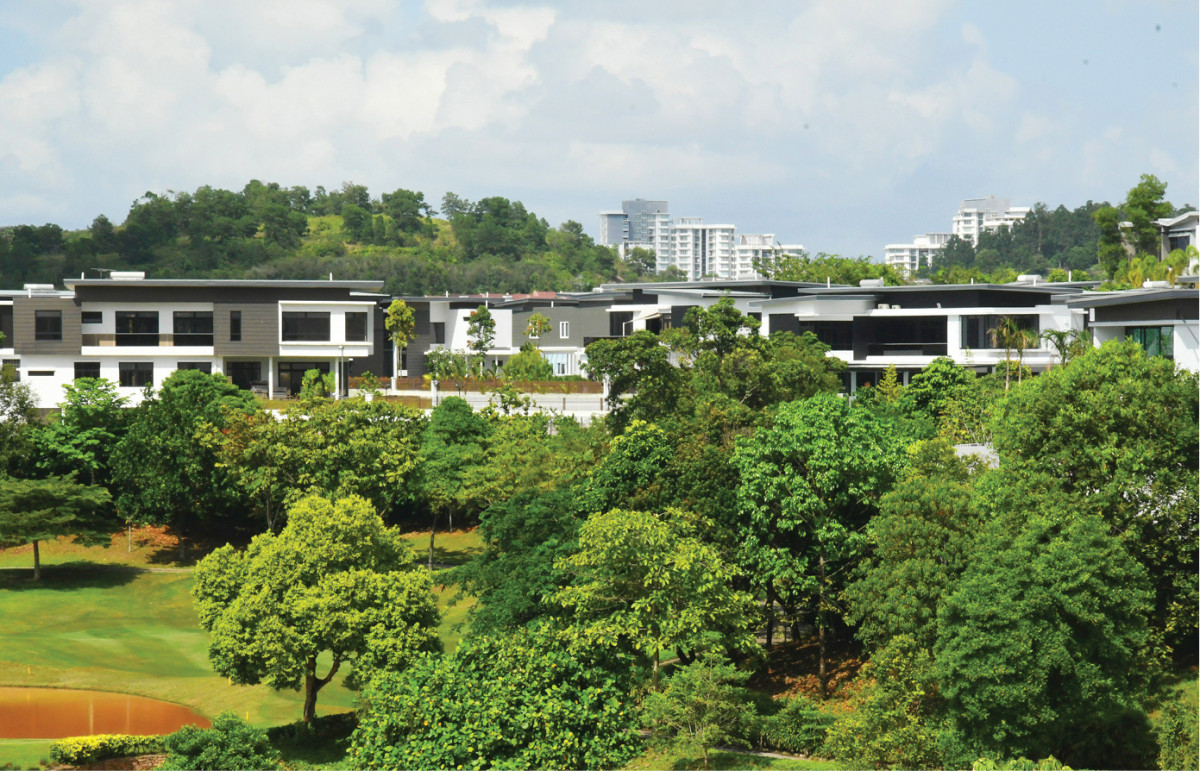 Similarly, he attributed The Cove's zero break-in achievement in 2019 on the property management's good relations with the police. "They have been instrumental to our success and their regular presence in the township serves as a good deterrence for crime."
He further notes that non-strata developments typically require less contribution from owners as the amenities are maintained by the local council.
"Typical costs associated with such developments are security, cleaning and landscape maintenance. The only caveat is, for high-end developments, where residents have higher expectations, the costs involved may be similar, or even higher than those of strata properties," explains Tay.
Additionally, Horizon Hills also works closely with the local council by helping the latter monitor and report on its contractors' performance. "By ensuring that its contractors perform consistently, we are able to keep our supplemental services at an optimum level and avoid excesses," says Tay.
Hence, he notes that all spending is tracked on a monthly basis to ensure that the community's outlay is within budget. Any unbudgeted expenses will require strong justification with approval from the management.
In an effort to reduce expenditure, the management has installed solar flood lightings for the perimeter fencing around The Cove, replaced shrubs on some sections with those that are cheaper to maintain and set up a compost yard to reduce waste management expenses — at the same time producing natural fertilisers.
"We have also digitalised our procurement process from sourcing to approval and awarding, to ensure that we obtain the best price/value for any products or services at all times. Other conventional work processes such as submission of proposal or recommendation papers to the management for the purpose of obtaining approval is also done online to increase efficiency," adds Tay.
Sustainability and innovation moving forward
Speaking of composting, The Cove adopts a unique approach in reducing its expenses with this environmentally-conscious effort.
"Our composting initiative utilises garden waste and leaves collected from the precinct, as well as from our township. These are then brought to our composting yard to be turned into compost which can then be used as soil conditioner and to a certain extent, fertiliser.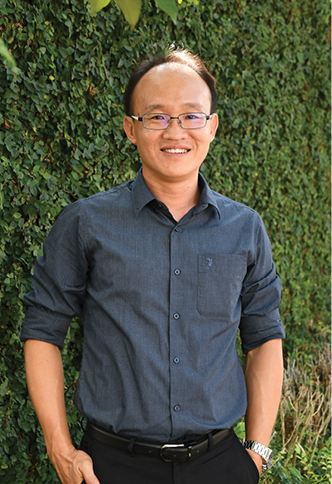 "This effort benefits not just the community, but the climate in many ways. The community does not have to fork out transportation and dumping fees, while the climate benefits from less carbon footprint," offers Woon, adding that a large space is needed for the garden waste and placed far enough from the residential area to avoid any unpleasant odour.
Since 2019, Gamuda Land has progressively introduced Gamuda Land Mobile Application to all its developments including Horizon Hills. The App is an integrated platform for enhanced home ownership experience, where residents can enjoy conveniences such as pre-registration of visitors, making payments and provide feedback.
The year would also see a further digitalisation of conventional property management procedures via software. This is to ensure all common areas are adequately supervised and attended to by staff and their productivity can be tracked in real time.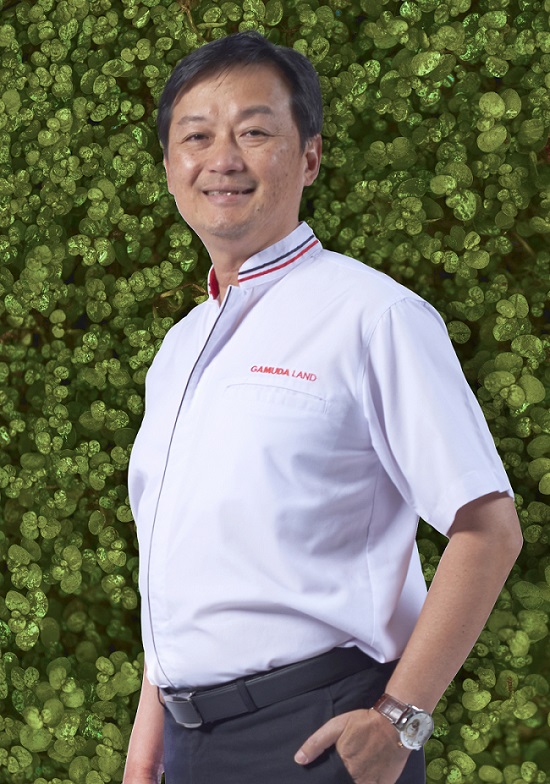 "The group is also on course to increase utilisation of technology and adoption of artificial intelligence (AI) where possible to deliver our services and add value and convenience to our community with less human intervention. For instance, we are actively exploring AI security systems. This will enable us to reduce staffing cost, which takes a significant sum out of the community expenses," says Woon.