EdgeProp-ILAM Malaysia's Sustainable Landscape Award 2020 Gold: Horizon Hills
It was about 2 o'clock in the afternoon when we took a tour of Horizon Hills in Iskandar Puteri, Johor Bahru. The sun was beaming ruthlessly, but there was still a refreshing breeze to provide some respite, making us thankful for the nature-rich surroundings.
Horizon Hills, a 1,228-acre freehold township jointly developed by Gamuda Land and UEM Sunrise Bhd, dedicates 35% of its land to green lungs and water features. To promote a low-carbon lifestyle, the developer has planted about 55,187 trees within the township to date. The trees supply fresh air and reduce the surrounding temperature for almost 25,000 residents living within and nearby. With greater awareness on global warming, this quality has become an important pull factor for people to live in Horizon Hills.
"One of our main tenets of sustainability is to be responsible in combating climate change," Chief Operating Officer of Gamuda Parks Khariza Abdul Khalid notes.
Gamuda Parks is a sustainable landscape initiative launched by Gamuda Land in May 2018 to look after the design and maintenance of parks within its townships and developments.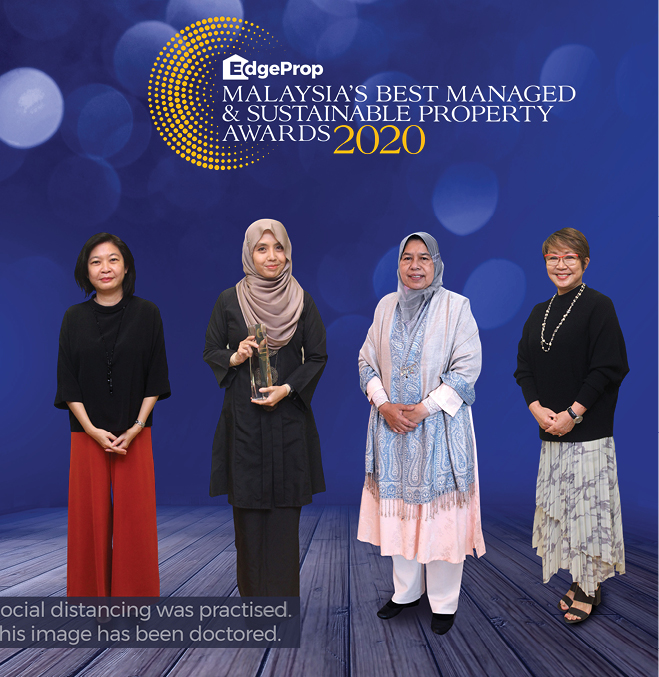 The township's effort in preserving nature and battling climate change through landscape planning has earned it Gold of EdgeProp-ILAM Malaysia's Sustainable Landscape Award 2020, an award of EdgeProp Malaysia's Best Managed and Sustainable Property Awards 2020.
In addition, a project in the township The Cove @ Horizon Hills also won Gold in the below 10 years non-strata residential category. In 2019, D'Suites Condominium @ Horizon Hills bagged the award in the below 10 years multi-own strata residential category.
"We are thankful to our team for believing in and staying true to our town-making principles of thoughtful master planning. The awards validate our dedication to good town-making," Khariza says.
With a gross development value of RM7.2 billion, Horizon Hills will house about 6,000 residential units upon completion. Currently, it is 70% completed, with a total of 4,598 completed units and a commercial centre, a clubhouse and a 178-acre golf course.
An asset not to be sacrificed
When planning landscape at the township, the team is mindful against sacrificing nature for man's convenience, Khariza shares. As a result, a major portion of the natural landscape has been retained when functionality is added to the places.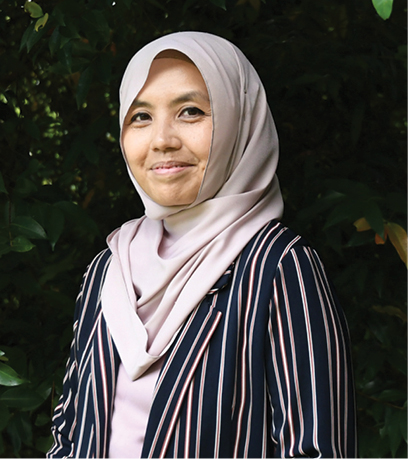 "Listening to what the land has to tell us guides our aspirations to design thoughtfully," she points out. "We are mindful that a healthy ecosystem that attracts a rich biodiversity is healthy for human living as well."
Horizon Hills boasts a natural habitat with a diverse range of flora and fauna. Among them are six vulnerable species trees and eight endangered ones as stated under the IUCN Red List.
"Not only would flora and fauna appreciate unadulterated nature, but people too. It has been proven that by staying in an environment with more natural elements such as greenery or water features, people are less susceptible to anxiety. There is also a link between greeneries and reduced risk of various illnesses," Khariza elaborates.
"The flourishing of nature within Horizon Hills is an affirmation of the overall health of the landscape. By preserving nature, clean air and cooler temperature within the township is something everyone living nearby can enjoy," she adds.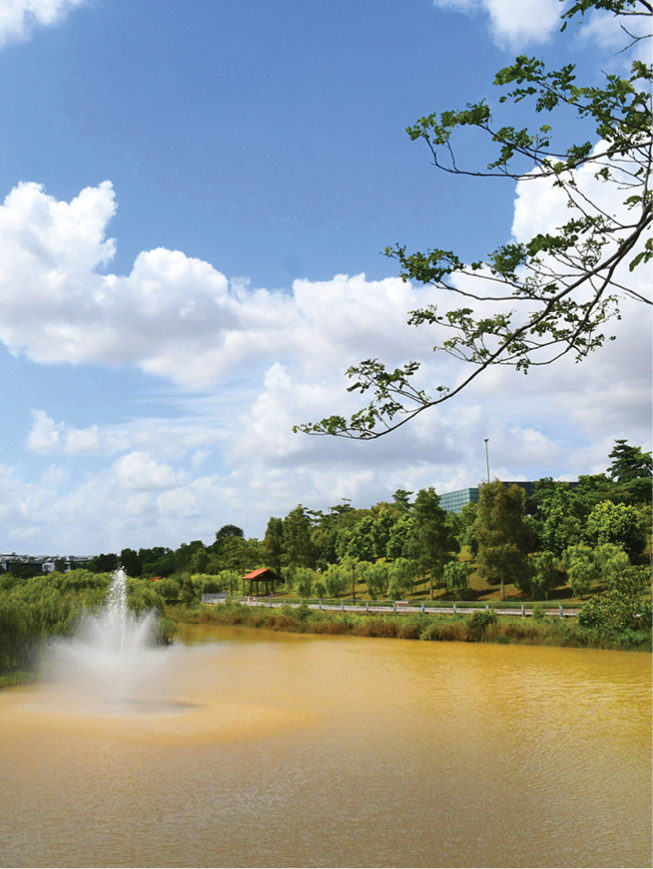 It is certainly a challenge to keep a vast area of green-scape lush and healthy, as a massive amount of water is required for irrigation. Although we live in a country not short of water resources, Horizon Hills has not taken this for granted.
Water-bodies have been retained and now cover 83 acres in Horizon Hills, making irrigation easier and more cost-efficient. The ponds, lakes and meandering streams also provide scenic vistas and a cooling effect to residents staying nearby.
"As an added bonus, the water-bodies also serve as a natural feature to accentuate the difficulty level of the golf course," Khariza points out.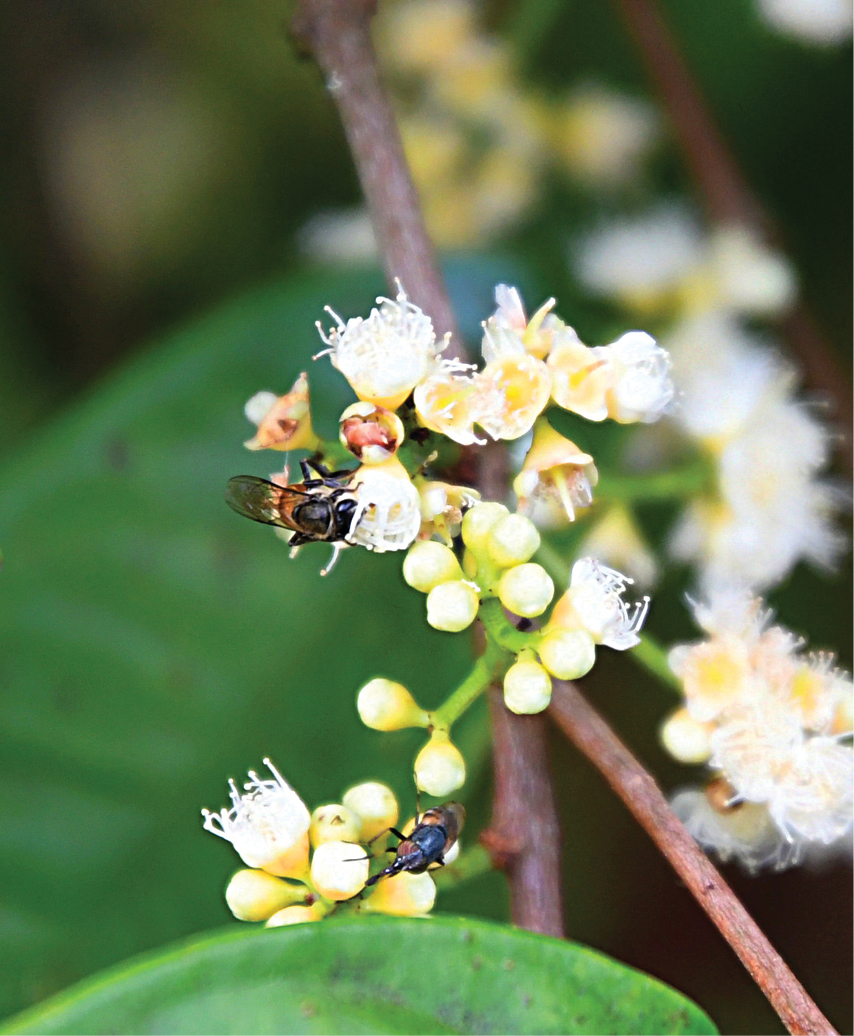 In addition, rainwater harvesting systems have also been installed across various phases at Horizon Hills to reduce ground water consumption for landscape irrigation.
For its golf course, grass species have been carefully selected based on drought tolerance as well as weather and disease resistance to create an easy-to-maintain turf. Coco fibres are also placed at the bottom of all shrubs to reduce the need for watering and to curb weed growth.
Doing things the natural way
Horizon Hills also plays a part in preserving the broader environment by eliminating the use of chemicals in landscape maintenance. For one, the township uses garden waste to create natural compost for bio-fertilisers.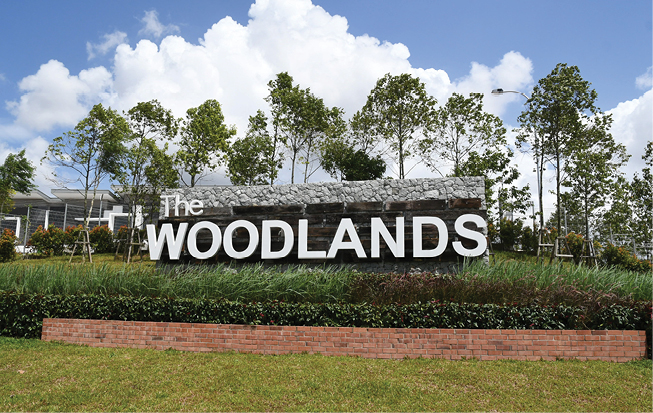 "Besides doing good to the environment, this has also saved us cost from buying chemical fertilisers. Trips to dispose waste could also be reduced, consequently bringing down our transportation cost and carbon footprint," Khariza enthuses.
Apart from this, salt is used to control weeds instead of herbicide, while neem oil is used as insecticide in sensitive areas across the golf course. Another initiative the township carries out is bee cultivation, to encourage pollination without having to use chemical fertilisers.
Khariza shares that wild bees that pose danger to humans were one of the main challenges faced by Horizon Hills. Instead of resorting to insecticides, the township has chosen sustainable methods to tackle this problem.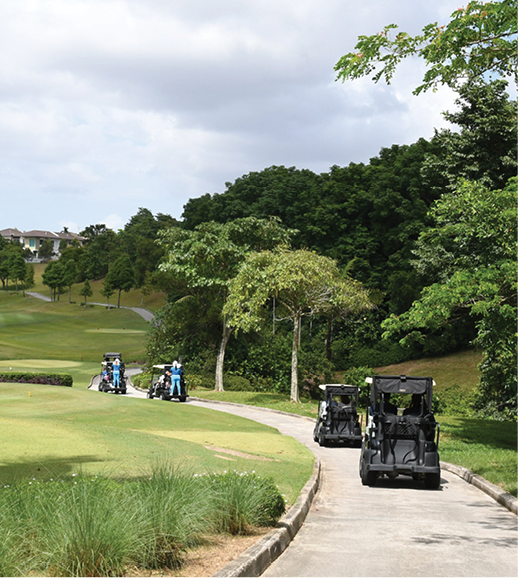 "We introduced stingless bees, and so far, they have been effective in driving away the wild bees. The stingless bees are harmless, and as added benefits, their honey can be harvested, besides being used to pollinate the flora around the area," she highlights.