Jewel of Iskandar Puteri sets the benchmark for good town-making and green community living
To make a good town, mindful planning and attention –  be it access roads or how the parks and community gathering places are laid out –  are key considerations. These can be found at Johor's Horizon Hills.
Located in Iskandar Puteri, the development is part of the Iskandar Malaysia master plan that was identified by the federal government as the catalyst of growth under the 9th Malaysian Plan.
As the "Jewel of Iskandar Puteri", the 1,200- acre township is a carefully planned residential development that has set a new benchmark for green community living in the southern region.
Themed "one with nature", Horizon Hills draws inspiration from its undulating terrain to deliver a truly symbiotic place where nature and modernity reside in harmony, each accentuating the other to create an enriching living experience.
The charm of Horizon Hills is centred on its overall unique value proposition. The brand name itself is a proven and well-respected marque among affluent buyers, hence the enticement for target buyers is the opportunity to join the community in this exclusive "resort lifestyle" town.
Horizon Hills remains the only township in Johor that has its own international standard 18- hole, par-72 golf course designed by Ross Watson and a sprawling clubhouse.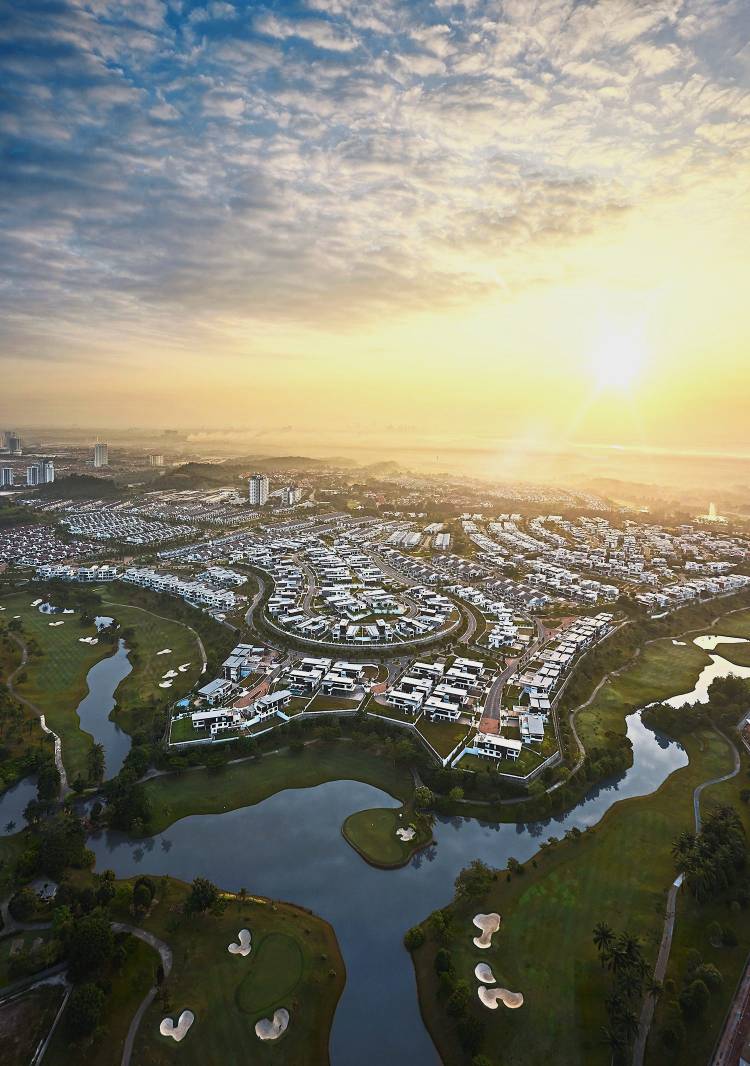 Value For Generations
Horizon Hills is designed and planned to stand the test of time. It has provisions for three primary schools and two secondary schools as well as one Chinese national school, an international school and four kindergartens.
The township can be conveniently accessed at five different entry-exit points which are planned as part of the road network. Horizon Hills is also accessible through major arteries such as the Iskandar Coastal Highway and the Second Link Highway.
This low-density integrated township comprises 10 residential precincts set within an award-winning golf course surrounded by lush greenery and rejuvenating waterways. The development boasts a healthy occupancy rate throughout all its precincts.
With an emphasis on creating towns that centre around community interaction, Horizon Hills is designed with ample community gathering places such as parks, pocket gardens, a comprehensive clubhouse that encourages neighbours to spend time outdoors and getting to know their neighbours. "Horizon Hills is blessed with rolling landscape, so we are able to work with nature," said Horizon Hills Development Sdn Bhd general manager Jim Woon.
"We retained some 70% of the original landform and built this town on a naturally undulating terrain.
"Environmental sustainability remains a key aspect in our master plan. The creation of greenscapes is very much evident across Horizon Hills, including specially-crafted signature entry statements, landscaped boulevards and various parks and gardens with carefully selected botanical species.
"A good town is a community where people know each other, live and play together and look out for one another," said Woon.
With these town-making principles incorporated into Horizon Hills, the town garnered numerous awards in the past decade, most notably the recognition for being the highest in value creation nationwide for creating up to 230% in capital appreciation within 5 years.
"Guided by Gamuda Land's development principles, from master planning to architectural design that always allows people to interact and connect with one another, homes in Horizon Hills are surrounded by parks and lakes, and paved with trees and flowers to give residents a beautiful space outside their home to interact with neighbours. "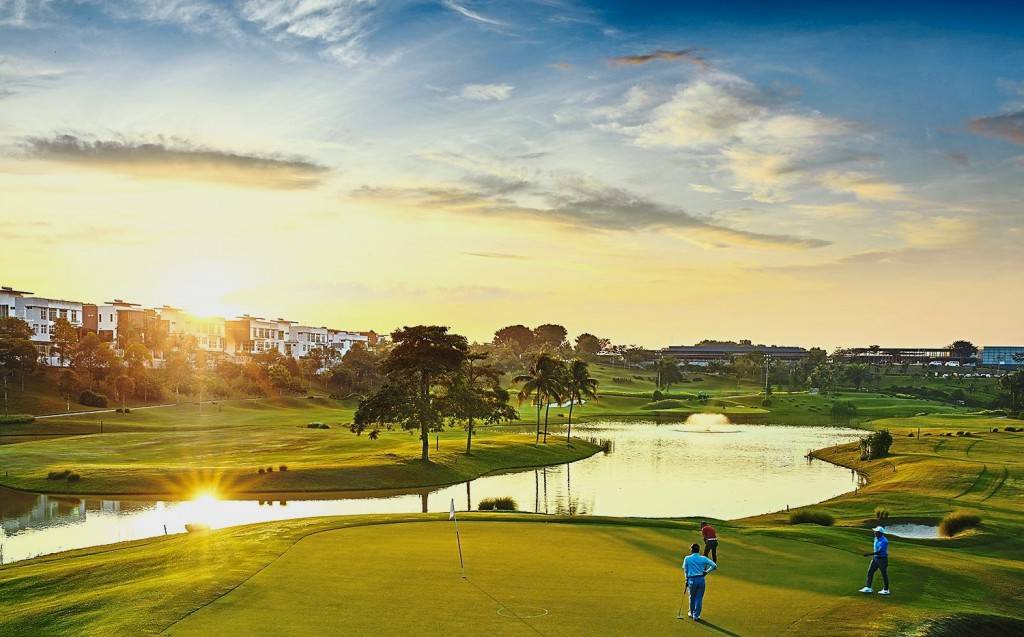 Wonder Of The Woodlands
Adding to the already stellar collection of homes in Horizon Hills, plans are in place to launch the Woodlands Precinct for families and upgraders.
Designed as linked homes with a built-up area of 2,209 sq ft, houses in Woodlands Precinct will each be fitted with four bedrooms and four bathrooms. Starting price is RM919,800.
Homes in Horizon Hills are built around the natural contours of the land and many of them offer panoramic views of the golf course, which creates an aspirational impact for buyers – to be part of this exclusive and prestigious community.
Residents will be able to enjoy a host of sporting facilities at the 150,000 resort clubhouse which features two swimming pools, conference and seminar rooms, a ballroom, gymnasium, children's playroom, a Chinese restaurant, Cross-over cafe and an international standard golf course.