We all need a fresh start at some point in our lives. So, why not start over by swapping that city bustle with suburban bliss?
The Malaysian state that is known for its thriving economy (thanks to its proximity to our neighbour Singapore), great food and the royal family who are admired in their own rights. With a massive land area of 220 km² and a thriving population of 1,638,219 people, Johor Bahru is the perfect location to build large scale townships with sizeable landed properties.
If you are currently seeking to upgrade your life, either by upgrading your home, or swapping that buzzing urban life for a calmer and simpler landscape, a township like Horizon Hills may be the change that you need.
1. You can get everything that the city can offer here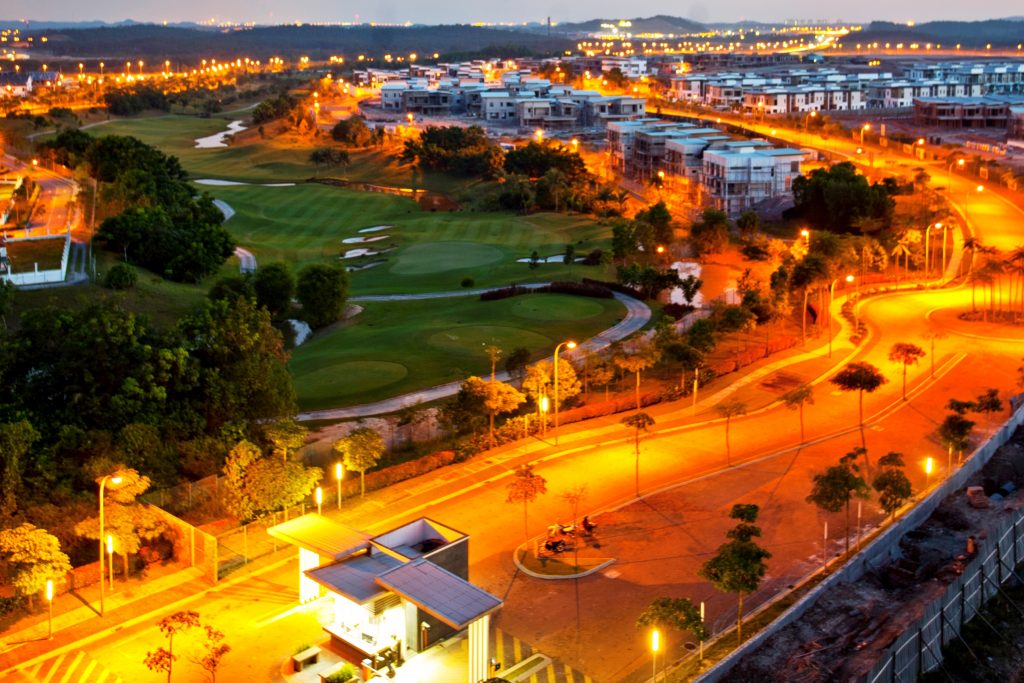 A township at the fringes of the city may seem a little too suburban for a city dweller. However, you won't feel the difference in an ideally located township such as Horizon Hills.
Horizon Hills is easily the most strategic location in Iskandar Puteri. It is accessible via four major highways such as the North-South Highway, Coastal Highway, Malaysia-Tuas Second Link Highway and Perling-Pasir Gudang Highway.
On days that you feel like venturing out of your comfort zone, take a 15 minutes' drive to the Second Link Expressway and pop into Singapore for a weekend shopping trip.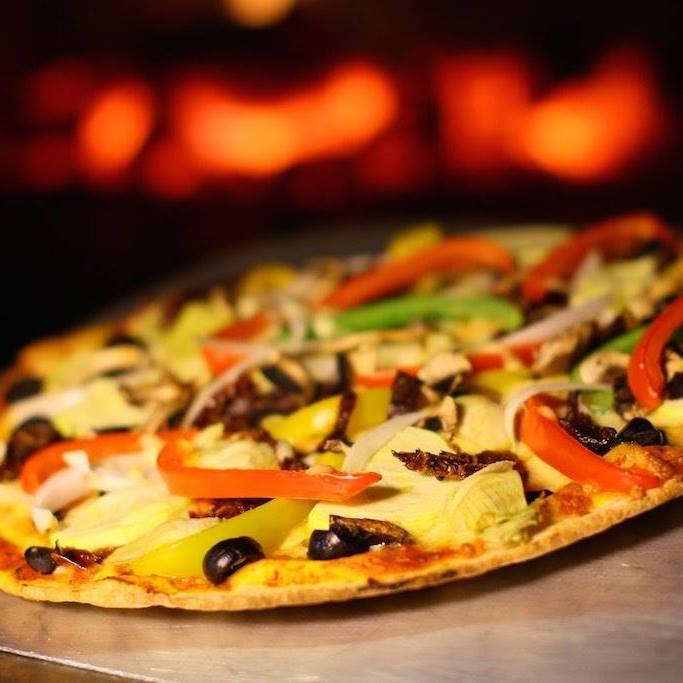 On days that you don't, there are plenty of conveniences and amenities accessible within the township and its surroundings, including shopping malls and a myriad of F&B outlets such as Coppola, Italian restaurants & bar; Pan Kobo, a Japanese bakery; Rose Garden, a Western restaurant; Zhou Xing Xing, a Chinese restaurant, and many more.
If you're planning to relocate your family here, you'd be please to know that Educity sits merely 8 minutes away, there are plenty of schools, international schools and universities within a short drive.
2. You can finally get the six-pack you've been dreaming of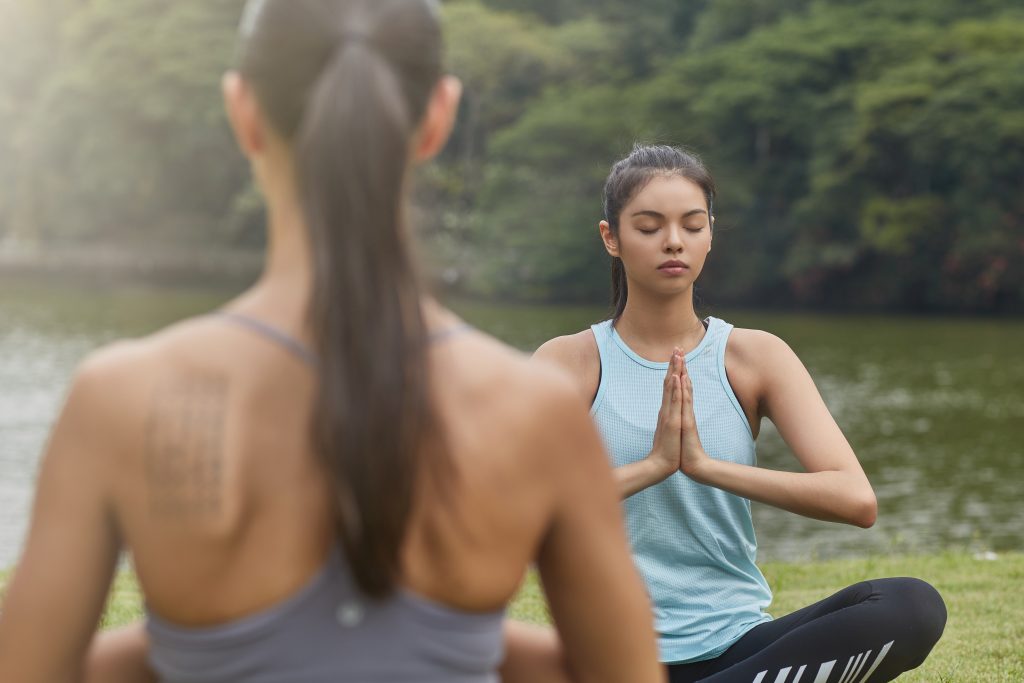 The township is cleverly designed for sustainability, promoting a healthy and wholesome living. Getting active is a breeze at Horizon Hills with the abundance of facilities available to the residents.
For the outdoor enthusiast, you can choose from a 30km walking/jogging path, 1z3km bicycle lane, playgrounds, basketball court, and an impressive spread of 147 acres of parks and gardens.
Those who prefer more shaded recreational activities can opt for the myriad of indoor/clubhouse facilities that are available such as the badminton hall, gymnasium, dance/yoga room (yoga and zumba classes available), table tennis, tennis court, Olympic-size swimming pool, kids pool, reading room as well as a spa/wellness centre.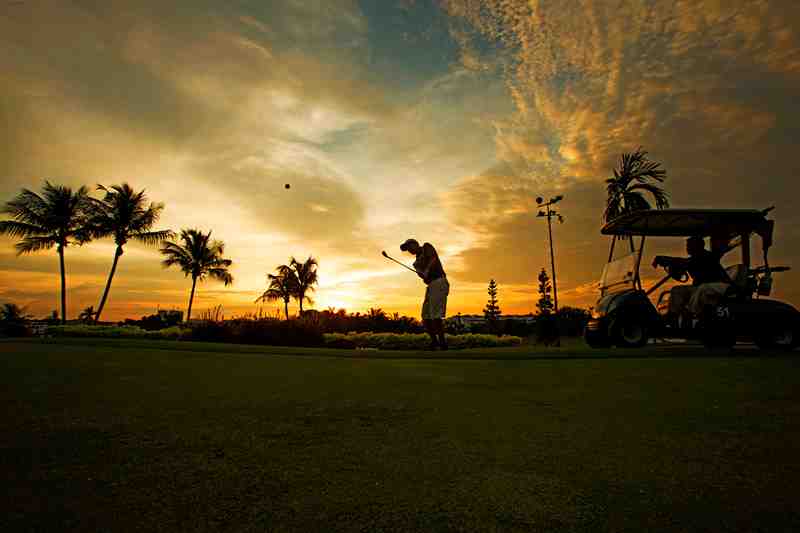 Those with a knack for golfing will be happy to know that the gated, low-density development is equipped with a private 18-hole Par 72 designer golf course with waterways, theme parks and forest reserve. These are all the features that ensure a good quality of life and make the area attractive to foreign buyers as well as locals working in Singapore.
If you're not looking to feed your vanity, but looking for a chance want to bond with your family instead, there are plenty of opportunities to engage in exciting activities. You can participate in fitness programmes/classes with your children and spouse for that precious family time. Some of the classes available that can be enjoyed by both adult and children  such as Taekwondo, Badminton, Tennis, and Swimming.
3. You get to live in one of the cleanest, healthiest and greenest townships around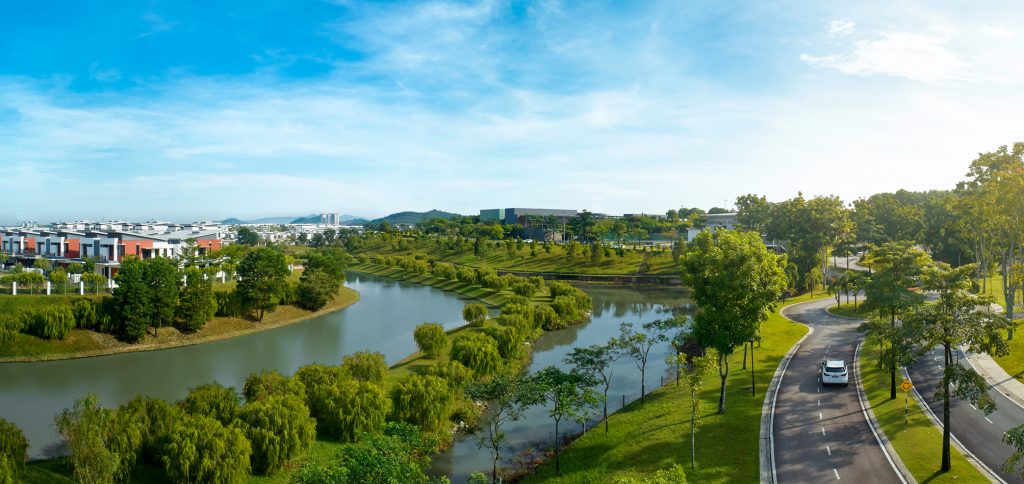 55,000 trees, comprising 30 different species of jungle/forest trees was planted throughout the development.
With the rise of public awareness about green living and increasing environment conservation by large corporations, it's refreshing to find a developer that puts the health of mother nature first and foremost.
Horizon Hills is, without a doubt, the greenest township in Iskandar Puteri. Although it is designed as a comprehensive 1200-acre master-planned township, only 40% of the land was used for development. The remaining 60% was dedicated to maintaining its greeneries and facilities.
Some of these efforts include planting 55,000 trees, comprising 30 different species of jungle/forest trees throughout the development. Your lungs will definitely thank you! If that's not enough, the developer has also made the effort to preserve a secondary forest by relocating and replanting the greeneries to a more sustainable location.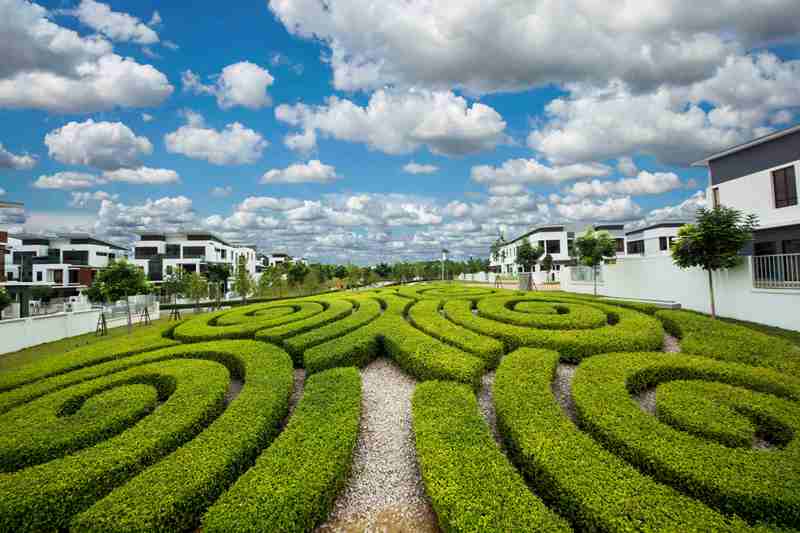 Horizon Hills has also successfully cultivated richer ecological and natural biodiversity by paying equal attention to waterways for cooler environments. To make it more exciting, each neighbourhood precinct is carefully maintained and enhanced with planted landscapes, comprising a careful mix of hardscape and softscape for sustainability.
4. You get the chance to broaden your horizon and learn about other cultures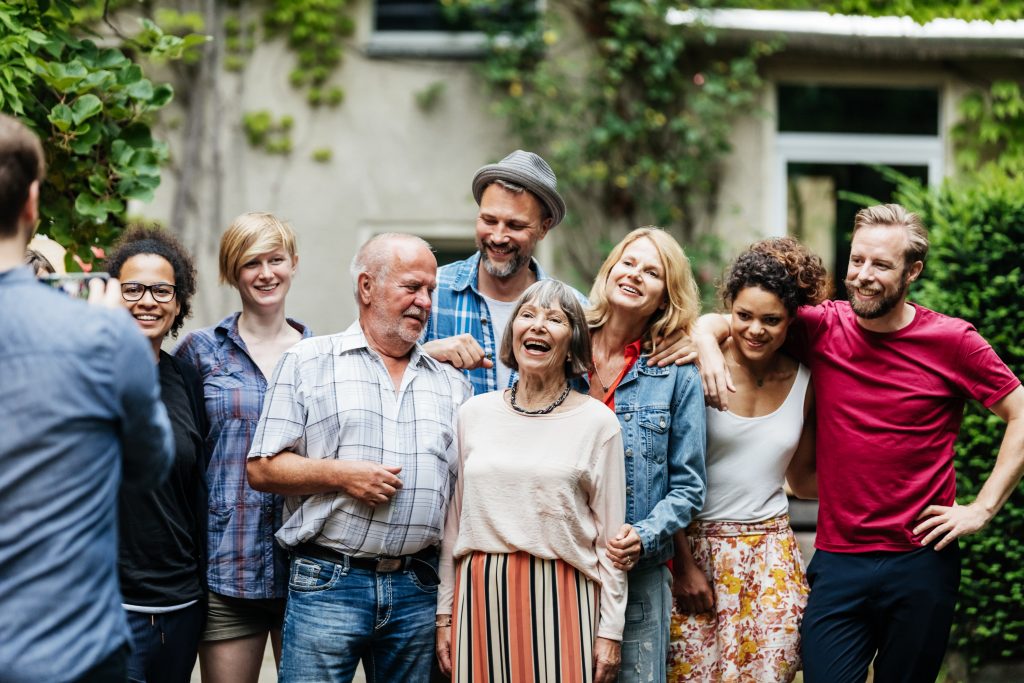 The homes in Horizon Hills are quite popular among foreign buyers and investors alike. While the general public has the perception that Johor's real estate market is driven by foreign investments from China and Singapore, Horizon Hills has proven that a well-planned development is more than capable of attracting a wide range of nationalities.
There are currently over 40 nationalities such as Indonesians, Indians, Japanese, South Koreans, Australians, Middle Easterners, Danish, Norwegians, Britons and Germans residing here. Living within a culturally diverse community gives you the chance to enhance your worldview and improve your understanding of cultures that are different to yours.
5.You will be surrounded by Feng Shui elements for improved quality of life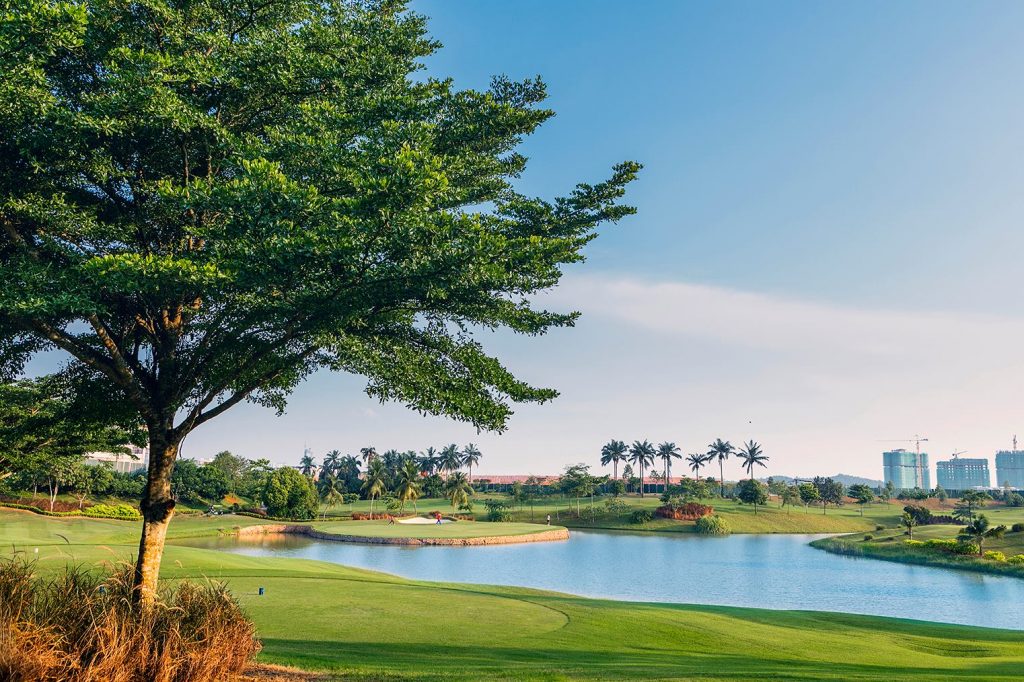 Whether or not you're a big believer in Feng Shui, it comes down to one simple objective: To benefit from environments which are in harmony, stimulate positive emotions and cognition, bringing clarity, peace, and eventually, happiness.
Feng Shui literally translates to "wind and water." Not coincidentally, these elements are associated with health and well-being, creating a positive impact.
There are five natural waterways running through Horizon Hills that keep the ground nourished. It is enhanced by a windy and cooling environment, thanks to the thousands of trees planted there. The township is definitely planned to shape a happy and thriving community by stimulating its residents' health and well-being.
To find out more about Horizon Hills, get in touch with our Sales Galleria at +607-2323433
.