As a town-maker, Gamuda Land creates places that people will call home, want to be a part of, grow up and grow old in. This is achieved through several key principles that Gamuda Land applies to all its towns and high-rise developments.
Conceived in 2007, the distinctive town of Horizon Hills has grown from strength to strength.
This low-density, integrated and gated town spans 1,200 acres and features bungalows, semi-detached homes, cluster units, link homes and condominiums.
Creating A Personality For Horizon Hills
A town has to be about special places, says Gamuda Land chief operating officer Ngan Chee Meng.
"When we lay out the parks and lakes to open up into each neighbourhood; apply architecture and craft beautiful streetscapes; have an 18-hole par 72 championship golf course and a clubhouse to draw people together, we start to create a personality for the town.
"So when people move in and live here, they will experience a difference and want to be a part of it," said Ngan.
Horizon Hills is Iskandar Puteri's first low-density, gated and guarded residential town. It is master-planned to deliver a first-of-its-kind lifestyle development in Johor, incorporating its own international golf course and providing a unique environment for its residents to be close to nature within a secure community.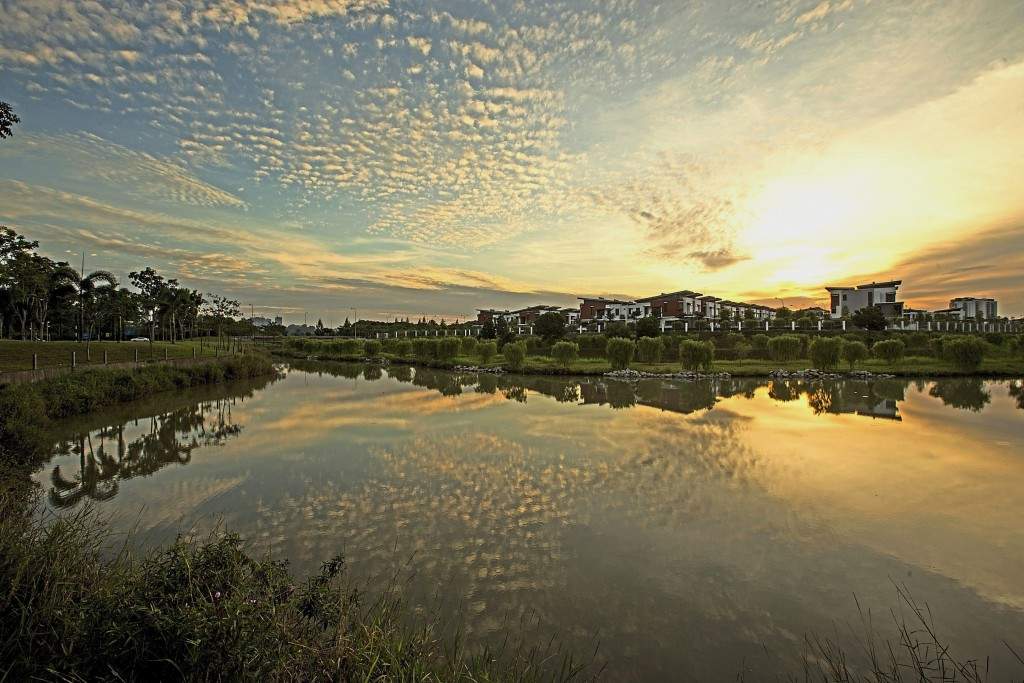 Listening To What The Land Has To Say
Horizon Hills is blessed with rolling terrain, valleys, lakes and streams, so the town is created by working closely with nature. Gullies and low-lying areas are transformed into the golf course.
The homes are sculpted around the hills and natural contours to overlook the greens of the golf course, allowing each
home on the hill to have a panoramic view of the greens.
Streams, lakes and canals are weaved into the landscapes and neighbourhoods of the town to encourage residents to connect with nature.
Horizon Hills has retained 70% of the natural topography with approximately 45% of the town dedicated to green lungs and water features.
This innovative approach not only ensured a much smaller carbon footprint but is also cost effective to manage and energy efficient, making the town sustainable in the long term.
Getting The Places Right Makes The Town Work
At Horizon Hills, the homes are mindfully designed and the developer has also thought of the workplace, play place, shopping place, park place, and learning place. These are thoughtfully placed within the town where they are within easy reach of the community.
Sitting on the ridge, guests at the 145,000-sq-ft clubhouse will have a breath-taking view of both nine holes of the golf course. The clubhouse features two swimming pools, a ballroom, gymnasium, children's playroom, a Chinese restaurant, as well as conference and seminar rooms.
The clubhouse has effectively become a landmark that elevated the image of the area and has become a place of pride among residents as well as the surrounding community.
Today, it is a destination for communities in the neighbouring town as well as Singaporeans.
Learning places such as a Chinese national school, international school, kindergarten and childcare centre, commercial zones with cafes, grocery store, bakery, fitness studio and a clinic are located just around the corner to serve the needs of the community.
Provisions are made within the master plan to build more primary and secondary schools.
Common Ground For The Community
A town is a community where people know each other, live and play together and look out for one another. Gamuda Land's planning principles, from master plan to the architectural design, will always allow people to interact and connect with one another.
Horizon Hills offers 150 acres of themed park and pocket gardens, playground right outside the homes, outdoor gym, amphitheatre and plaza, all serving as gathering places for the community.
The town also has a 30km jogging and cycling path for the community to enjoy the outdoors.
Community events and activities are regularly hosted by the developer during festive periods such as Chinese New Year, Hari Raya and Christmas.
Occasionally, larger community events such as swimming competition held at the clubhouse, charity cycling events or walkathon and recycling activities are planned to enhance community living so that neighbours will get to know one another.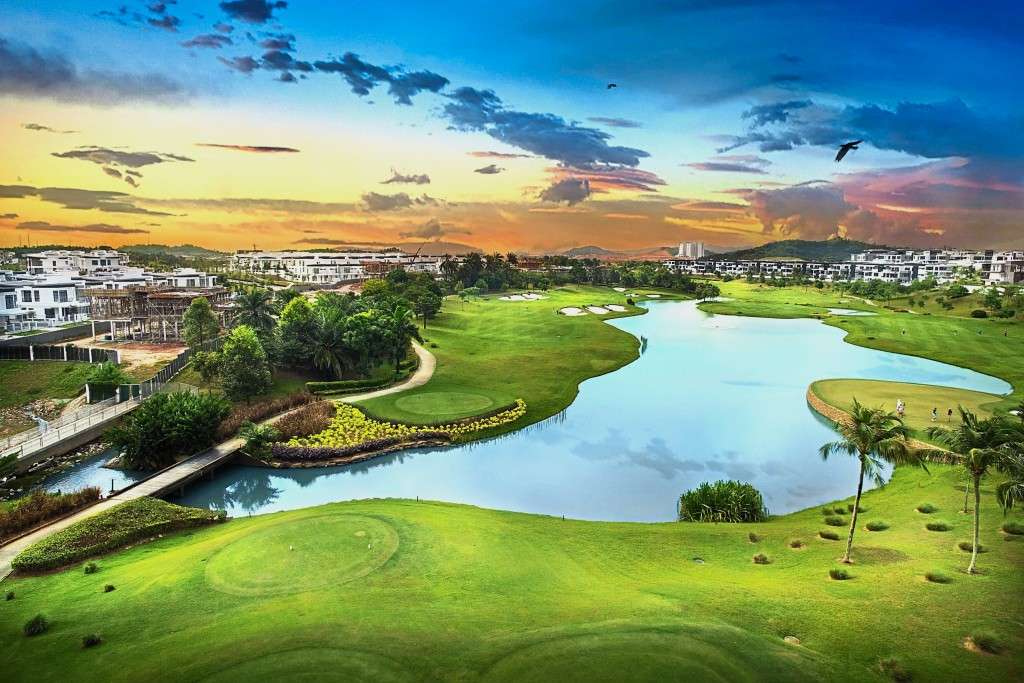 Sustainable Value Of A Good Town
To Gamuda Land, the long-term sustainable value – regarding a quality life and good capital growth – is derived from towns situated at great locations, well planned with gathering places that bring the community closer together as well as facilities and amenities that meet their needs.
With Gamuda Land's planning principles incorporated into Horizon Hills, the town garnered numerous awards in the past decade, most notably the recognition for being the highest in value creation nationwide in 2012, 2014 and 2017 respectively for creating up to 230% in capital appreciation within five years.
Horizon Hills has also won the title of Iskandar Malaysia's "Most Liveable Residence" presented by the Iskandar Regional Development Authority earlier this year.
While the benchmark for Construction Quality Assessment System (Conquas) for the industry is 70%, Horizon Hills has exceeded the score with a 75% to 85% rating, proving the developer's commitment to building long-lasting homes for its community.
The township is managed by Gamuda Land's experienced in-house township management team, who also manages Madge Mansions and Valencia, both recent winners of Best Managed Property Award.