EdgeProp Malaysia's Responsible Developer: Building Sustainable Development Award 2020: Gamuda Land
Gamuda's expertise in construction and engineering as well as infrastructure building has no doubt impressed many, but beyond that, the company's innovation and skills have also been proven in property development.
"The townships that we build must be able to stand the test of time and are easy to maintain. Our mission is to create homes that people could grow up and grow old in," Gamuda Land CEO Ngan Chee Meng says.
In line with this mission, Ngan stresses that the company wants to maintain for good Gamuda Land's signature of clear lakes with natural landscaping in its townships.
To make such a promise is a daring move but he is confident the company could fulfil the commitment as sustainable design has already been its aspiration even from day one of project planning.
"To achieve the objective of sustainability, the township must be able to stand the test of time but also benefit the environment and not only for the users. Building properties that people want and are easy to maintain are always in our mind," he adds.
In EdgeProp Malaysia's Best Managed and Sustainable Property Awards 2020, Gamuda Land received the EdgeProp Malaysia's Responsible Developer: Building Sustainable Development Award. At the same Awards, the developer's projects The Cove @ Horizon Hills received the Gold in the below 10 years non-strata residential category while Horizon Hills won Gold in the EdgeProp-ILAM Malaysia's Sustainable Landscape Award 2020 category. Horizon Hills in Johor is developed jointly by Gamuda Land and UEM Sunrise Bhd. Another project The Robertson in Kuala Lumpur won Silver in the below 10 years strata residential category.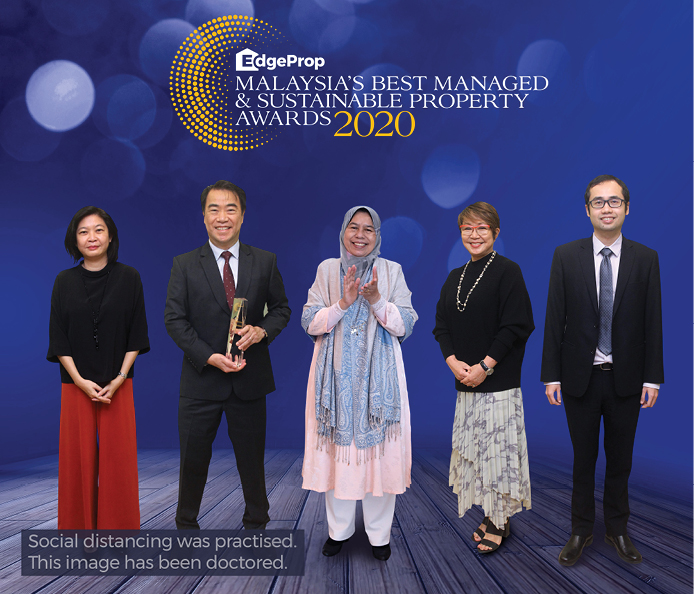 Marked by the identity of a green environment, Gamuda Land's townships are displays of vast foliage that is not just well-curated landscapes but with every plant in the right place to create a harmonious sanctuary.
"Listen to what the land tells you," says Ngan, emphasising that this is not simply a catchy marketing line, but that every township has actually been designed in a different way based on what suits the soil and weather.
The company even has its own nursery to grow suitable trees for the townships even before the projects were introduced to the market. The 17-acre nursery in Sungkai, Perak so far has planted 265,000 matured trees to serve such needs.
"We study the environment and soil to understand the suitable plants for different developments and also to create a balanced ecosystem for the townships," Ngan reveals.
Gamuda Land has also invested in research and development on biodiversity and is looking to work with the government to set up a research centre focusing on creating a balanced ecosystem for the environment.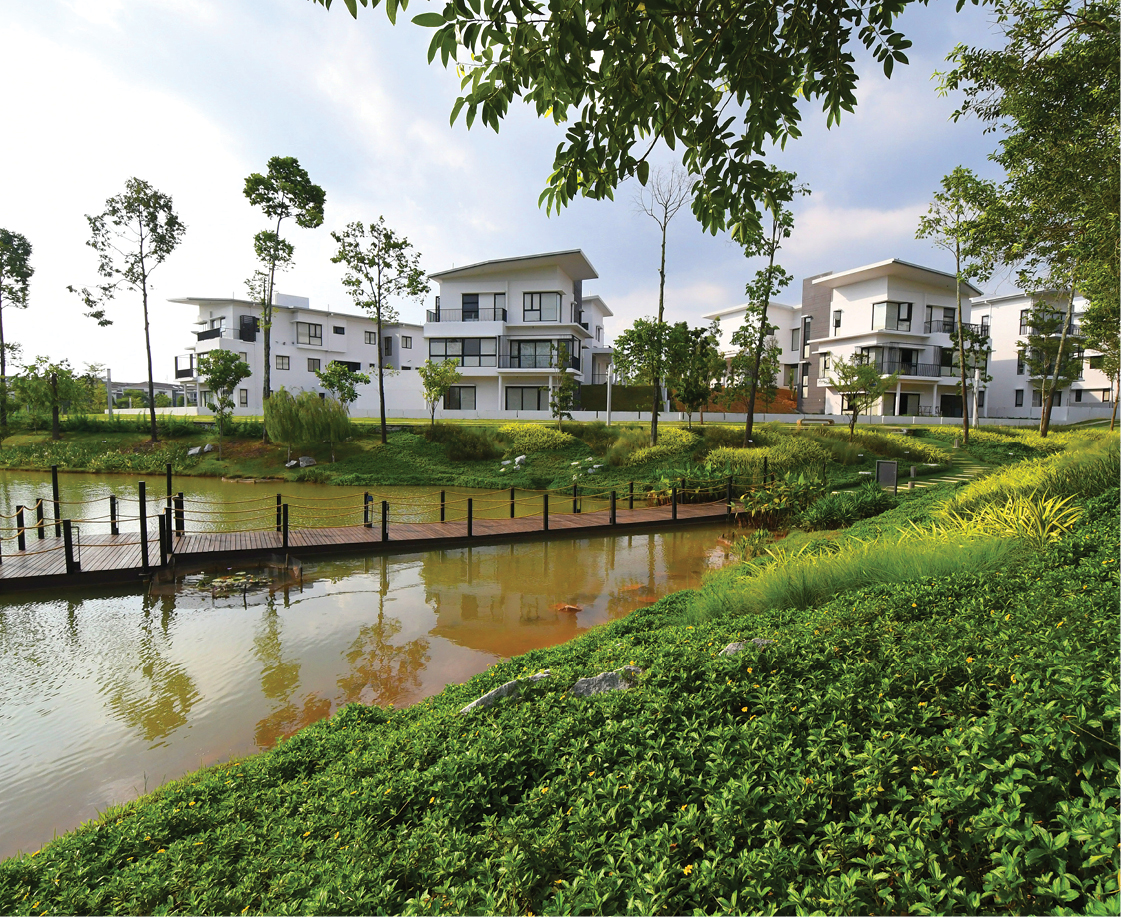 This is in line with the company's objectives of building sustainable townships, including for its latest project – Gamuda Cove in southern Klang Valley (along the Elite Highway and opposite Cyberjaya).
This 1,530-acre development will be divided into a few districts comprising residential and commercial developments, a 23-acre Discovery Park, a 60-acre Central Park with three lakes and a new water theme park.
With so many different elements in a township development, creating a balanced ecosystem is important to ensure the success of the project as it's conceptualised as a "nature sanctuary", leveraging on its location adjacent to the Paya Indah Discovery Wetlands.
Emphasising transparency
To ensure the company could keep its promises, transparency of every process is important so that every property could be delivered on time, with high quality, at the controlled cost and without wastage, stresses Ngan.
This includes the project tender process, where everything is conducted in a transparent way through real time bidding. Hence, only contractors that have the skill set, knowledge and reasonable price will win the award.
"It's not just pricing, we are looking for contractors who could fulfil our strict requirements and specifications. Take building wiring as an example, we have strict requirements to follow as we are constructing using IBS (industrialized building system). The wiring must follow the calculated route, otherwise it will not fit.
"Even for urgent works, at least three bidders are required before the contract is given out," Ngan discloses.
With the system being continually improved, the company has seen the rate of variation order dropping to 2% last year compared to 5% previously.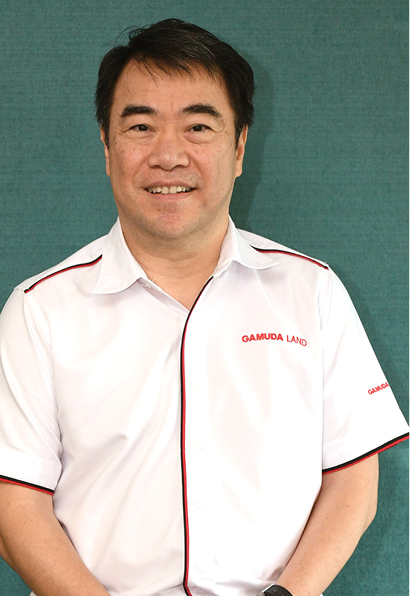 Lessons learnt
Gamuda Land's journey as a property developer was not always smooth-going. One hard lesson was from Bandar Botanic, its first green master-planned township in Malaysia. The development has been fully completed with a total of 8,593 residential units having been handed over to date.
Since Bandar Botanic began construction until it began handing over by phases from 2004, the 1,242-acre freehold township in Klang, Selangor had won numerous awards for its township planning. However, things had taken a dive when the sewerage system in the development's first phase – Ambang Botanic 1 broke down in 2009, leaving the township with a foul stench from sewage overflow. Naturally, Gamuda Land was blamed by residents for the dysfunctional system.
The system was progressively approved, compliance-tested and subsequently taken over by the local authority in 2005, but it began to malfunction over the years. Despite the fact that the development had been completed and handed over to the local authority, the company had to come up with short-term solutions like manually de-sludging the sewage while it facilitated meetings between the Residents' Association and the National Water Services Commission (SPAN) to look for a permanent solution. Finally, all parties agreed on rectification works to upgrade the sewerage system.
Ngan says this incident emphasised that with the right attitude in problem solving, enhanced communication as well as skills and knowledge, the problem could have been solved earlier.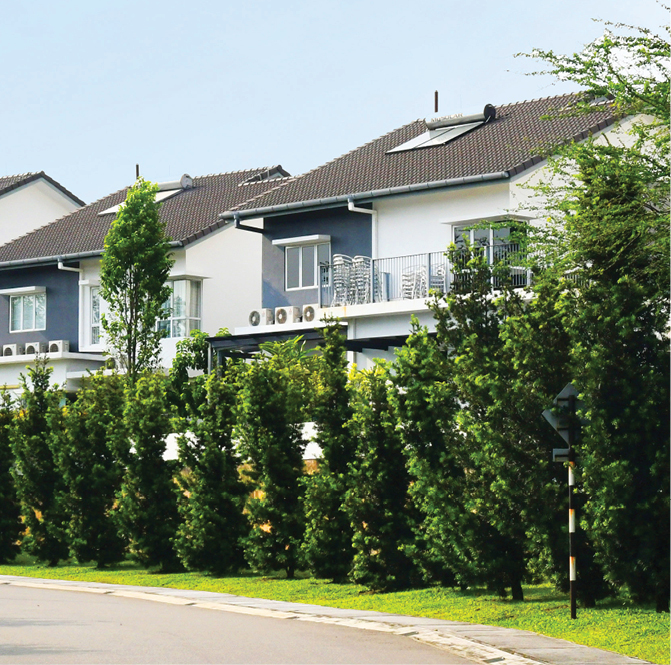 "The incident also reminded us the importance of quality property and facility maintenance. It cost us 10 years and millions of ringgit to fix the problem. We have taken this as a lesson and have taken up the responsibility of managing the common property and facilities of the townships developed by us," Ngan points out.
Gamuda Land is the property development arm of the 44-year old Gamuda Bhd. It has developed at least 11 townships and nine vertical communities in Malaysia and overseas. As at July 2019, the company has delivered 45,907 properties. It takes pride in its township planning, facilities management and infrastructure development, leveraging on the group's expertise in construction, engineering and IBS.